Sapid Indian Food
595 Washington Ave, Brooklyn, NY 11238
Order now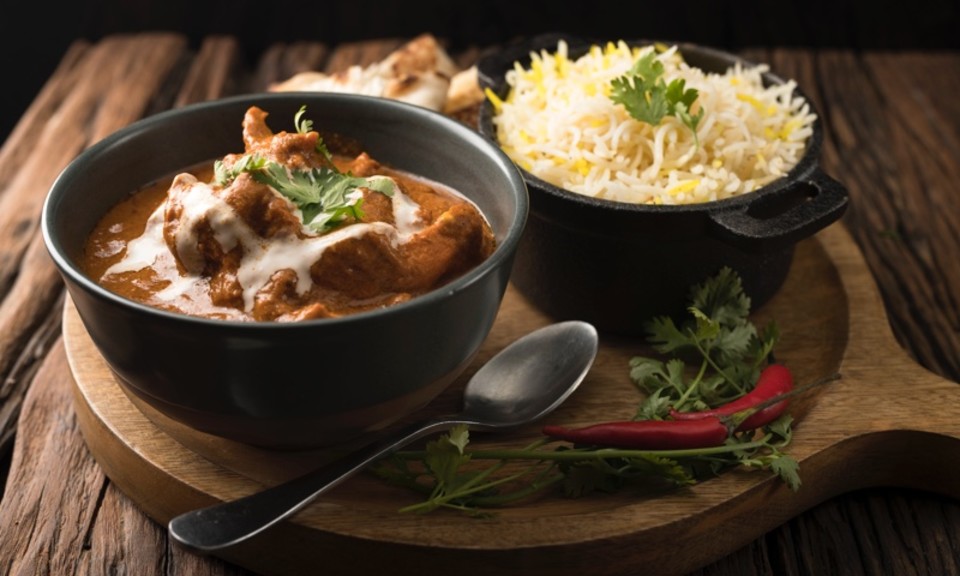 Jessica
Ordered on a Sunday - food was fresh! I've tried a lot of Indian spots in the area and this is tops. The "spicy" dishes made my lips tingle in a good way. Everything I ordered was quite delicious:
Samosa
Bhartha
Chana Masala
Mattar Paneer
Chicken Tikka Masala
Naan
Roti
Edwin
Good food, prompt and courteous delivery, and they even allowed a sensible substitution of spiced tea for the soda included with the lunchbox special.
Jacob
samosas were excellent, crispy and delicious. We're def. ordering from here again. Fast as well, at least last time.
Ashley
Although there was a mistake in our order, after calling up they were very kind and quick in exchanging our food!
Robert
Very good food. Best Indian food I have had in this area. All the other places near here use too much sugar.
Paige
I should have written a review of this place months ago. It is definitely the best Indian food I've had in the area. It's more expensive, but it's worth it. I include delivery from Sapid in my budget because I know I'll want it at least once a month. I almost always get the Lamb Korma and Chicken Tikka Masala - both are juicy and delicious. They actually accommodate your preferences regarding how spicy you want the food. The samosas and kebabs are addictive, and the naan is always fresh and hot, never dried out. Fantastic food. I wish it was a little cheaper, but you get great quality for the price.
Asmara
Fast delivery, and spicy options for some meals- something you don't see with many restaurants. Even as a south asian, the extra spicy was a little too extra spicy for one particular time I ordered the paneer burjee, but it was still really good (they shred their paneer). Aloo chaat and the chutneys are very good as well, and samosas never dissapoint. Wasn't a big fan of their biryani- but its very rare that I find restaurant rice appealing. But honestly amongst the best entrees and breads (mint paratha is good) in this area.
Carlyle
I order from here a lot and the food is absolutely terrific i will not complain about the food that is 10 of 5 stars terrific. There are some other issues i think could be better.
1. Every time ive ordered, utensils were never included. Please include utensils.
2. Would be much better in a bowl to eat it from.
3. I never get the same sauces. They are great please include.
Thats all that i can advise to make improvements.
P.s. the deliver guy is always awesome the food is outstanding! keep up the amazing work :)
Robert
I have been looking for a good Indian food restaurant ever since my local place Britain on Smith Street closed down. I have ordered from Sapid two times now and both times I have had the lamb vidaloo. Its really good and very tender. Ive had a difficult time finding a restaurant that doesnt serve very tough meats. This restaurant has very tender meat. My wife had the chicken vindaloo and she also loved it. I would recommend the food for sure. Very happy that they deliver all the way to SmithStreet.
Joshua
This is honestly one of the best Indian places in New York, and definitely the best one in the neighborhood. The "one appetizer & one entree special" is really a great deal: you get so much food for just a little more than what a regular dish costs. Some favorites: fish curry, lamb rogan josh, goat biryani, and chana masala. Just be careful spicy means SPICY (as in semi-difficult to eat).
About us
Chicken, Dinner, Healthy, Indian, Lunch Specials, Vegetarian
Today

Delivery: 11:30 AM - 10:30 PM

Takeout: 11:30 AM - 10:15 PM

Delivery

Monday:

11:30 AM - 10:30 PM

Tuesday:

11:30 AM - 10:30 PM

Wednesday:

11:30 AM - 10:30 PM

Thursday:

11:30 AM - 10:30 PM

Friday:

11:30 AM - 12:45 PM

Saturday:

11:30 AM - 10:45 PM

Sunday:

11:30 AM - 10:30 PM

Takeout

Monday:

11:30 AM - 10:15 PM

Tuesday:

11:30 AM - 10:15 PM

Wednesday:

11:30 AM - 10:15 PM

Thursday:

11:30 AM - 10:15 PM

Friday:

11:30 AM - 1:25 PM

Saturday:

11:30 AM - 10:30 PM

Sunday:

11:30 AM - 10:15 PM
Featuring classic Northern Indian cuisine, Sapid Indian is one of the newest additions to the growing Prospect Heights area of Brooklyn. Fresh naan, classic samosa's, and everyone's favorite curry's are on the menu everyday.